Tapas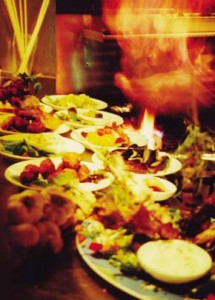 Delicious Organic Tapa 
Choices
Housemade Hummus
Panini's
Papas
Boquerones
Albondigas
Charcuterie Platter
Artisan Cheese Plate
Gazpacho
Bocadilla Serrano
Shrimp Chueca
Croquetas
Empanadillas
Pears Tuscany
Warm Brie
Marinated Olives
Organic Roasted Garlic
White Bean Bruschetta
Wild Smoked Salmon Bruschetta
Pate`& Brie, Mushroom Jerez
Moroccan Lemon Chicken
Tortilla Espanol
Salads, Soups
Tapas For 2
Quinoa Burger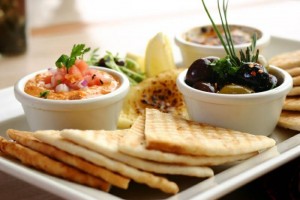 Enjoy many of these at home!
Falafel Chips,
Artisan & Handmade Charcuterie
Spanish White Anchovies,
Marcona Almonds
Gourmet Marinated Olives
Chocolates
Organic Crackers & much more
Be sure to pick some up to savor with your favorite wine.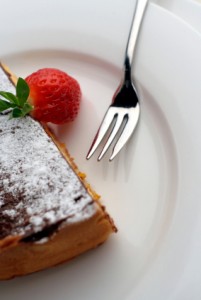 Indulge your senses
with one of our elegant gourmet desserts!
Homemade desserts made locally and exclusively for Vino Loco.