Wine Events
February Wine & Music 
Wine Tasting
Wednesday, the 10th  6-8
Mike, our Italian Wine Guy, is bringing in some lip smacking palate pleasers from Umbria.  You'll love these unusual wines from small vineyards.  $10 Specialty cheeses served.
Mid Week Music! Wednesday, 6-9
We're adding an extra night or two of Music as we head through season.  Take a peek at our Music Page for details and information.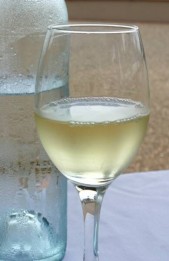 "Wine is the most civilized thing in the world."
Ernest Hemingway.
Join our email list!
Easy form on our "Directions" Page
VINO LOCO Signature Wine Service
Private Tastings, Parties & Wine Dinners.
Reserve Vino Loco for your next event.
We also work off premise with you to provide the best wines and menus for your special event.
Give us a call. We're happy to consult with you. 941.473.VINO (8466)
WE OFFER A WIDE SELECTION OF CUSTOM WINE & FOOD BASKETS AS WELL AS GIFT CERTIFICATES!
Wine Walk 2016!


The Tenth Annual Dearborn Street Wine Walk is headed your way, Saturday, February 27th starting at 3 pm.  Loads of new wines to taste along with great food from local restaurants and caterers.  Live Music by Tropical Avenue.  Be sure to get your ticket for this Premier Englewood Fundraiser!  $40 per ticket, inclusive.  Tickets are limited and sold in advance of the event.  Stop in or call Vino Loco to secure yours.  All proceeds to benefit the Arts Alliance of Lemon Bay.
e